Service Details
Swimming Pool Safety Nets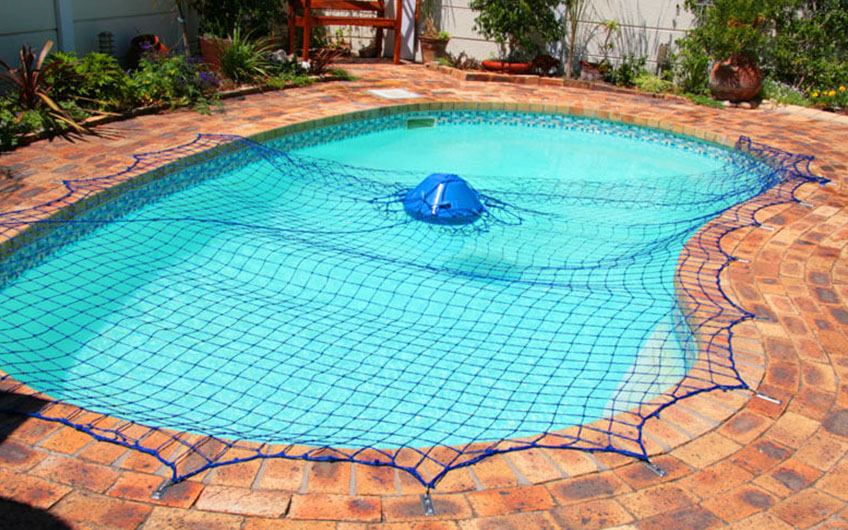 Swimming Pool Safety Nets
Swimming pools have become an integral part of many homes, apart from hotels, spas, educational institutions, and so on. Often most of these have large spacious swimming pools with tremendous depth of water. However therein lays the danger of small children or babies wandering towards the pool of open water and unknowingly falling into the pool. Apart from being dangerous for non-swimmers and kids, swimming pools also get exposed to unwanted wastes, dust, debris and other such negative factors, all of which can contaminate the pool's water and make it polluted and unhygienic for usage, let alone swimming.
Specifically designed as a barrier to help protect small children from exposed open water of a swimming pool, Swimming Pool Safety Nets can cover not only swimming pools, but also split decks and spa's.
Benefits
Extremely easy to remove and replace.
Extremely light-weight, making it fast to install and fit.
Stays tangle-free, well-supported by operating tension system.
Acts as a safe barrier while maximising backyard space.
Available in a variety of colours, weights and sizes, we offer high-grade attractive Swimming Pool Safety nets to cater to every requirement. In addition, we also provide customised swimming pool safety nets that will fit the cover of your pool to perfection.